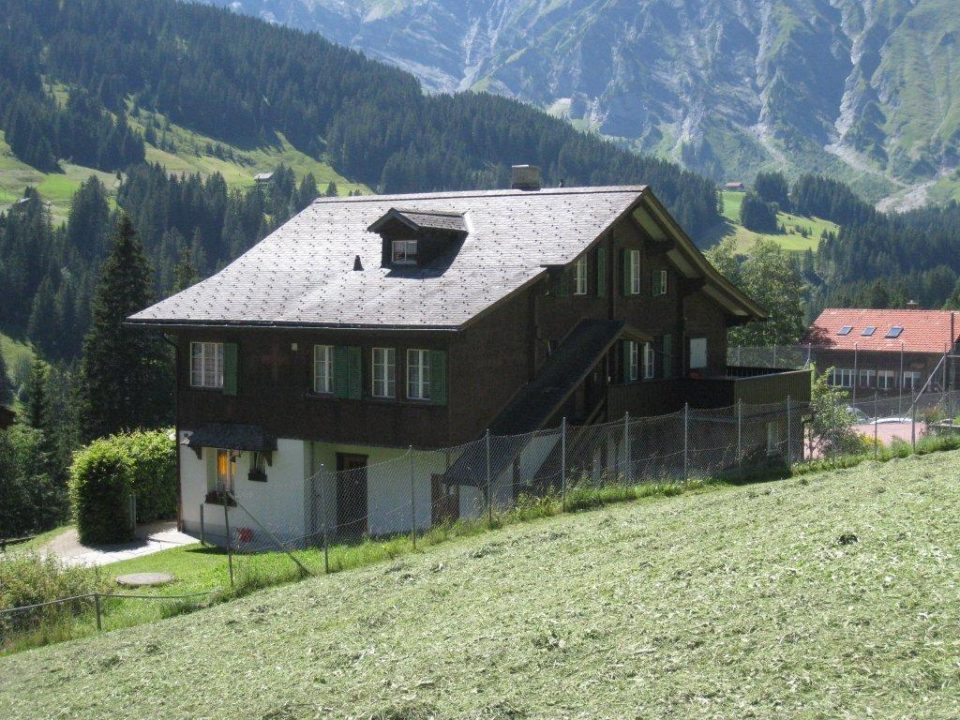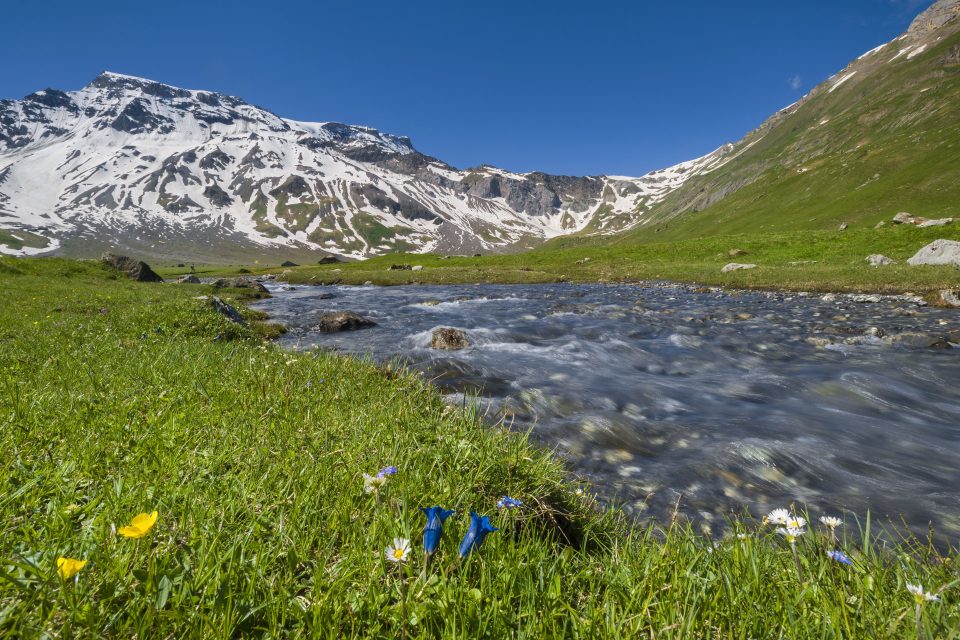 Take a break in Adelboden
Chalet Bethel is a traditional building surrounded by abundant greenery and benefiting from a spectacular mountain view. It offers four holiday apartments and is situated in a wonderfully peaceful yet central location high above Adelboden.
Outdoor area
Sports pitch and playground
(tennis, handball, volleyball)
Indoor area
5-room apartment, ground floor
4 bedrooms with space for 7 guests
Living room
Kitchen
Shower, toilet
Terrace
4-room apartment, first floor
4 bedrooms with space for 6 guests
Living room
Kitchen
Shower, toilet
Balcony
1.5-room apartment, first floor
1 bedroom with space for 3 guests (including 1 pull-out sofa)
Living room with kitchen
Shower, toilet
3-room apartment, second floor
3 bedrooms with space for 5 guests (including 1 pull-out sofa)
Living room
Kitchen
Shower, toilet
Balcony
The chalet can accommodate 21 guests in total.
The apartments can be rented together if necessary. The 4-room apartment and the 1.5-room apartment on the first floor can be rented as one 5.5-room apartment.
Chalet Bethel floor plan (in German)
Catering requests can be fulfilled by Hotel Alpina, Flecklistrasse 40, 3715 Adelboden
https://www.alpina-adelboden.ch/en/Home.htm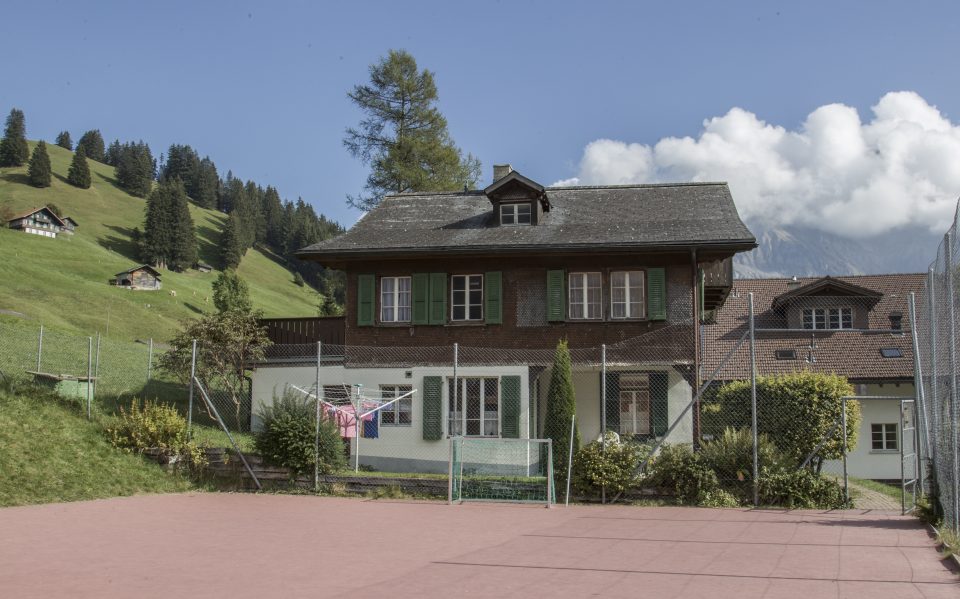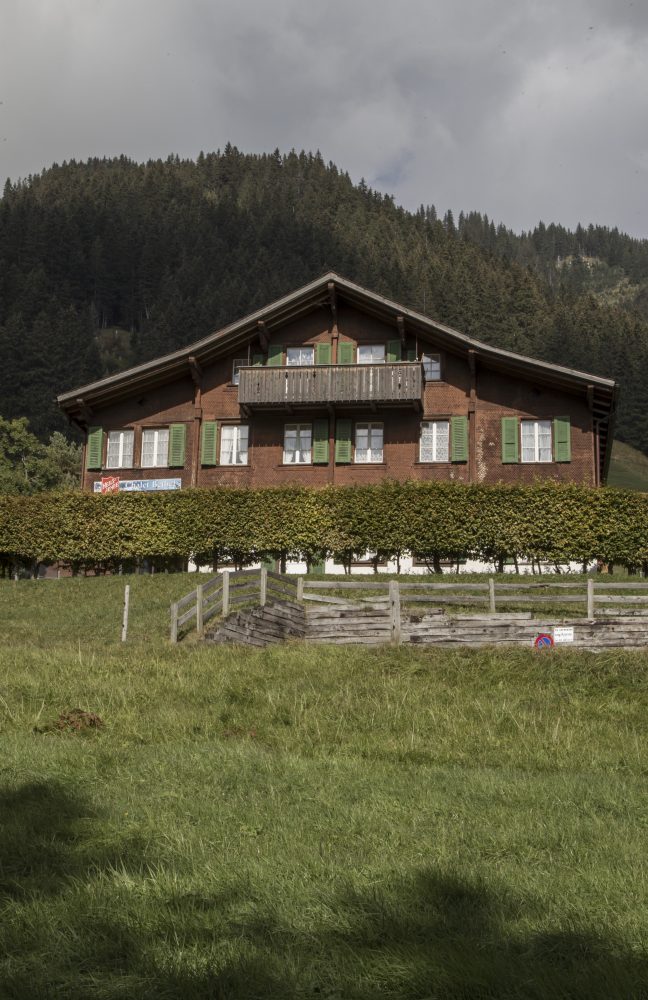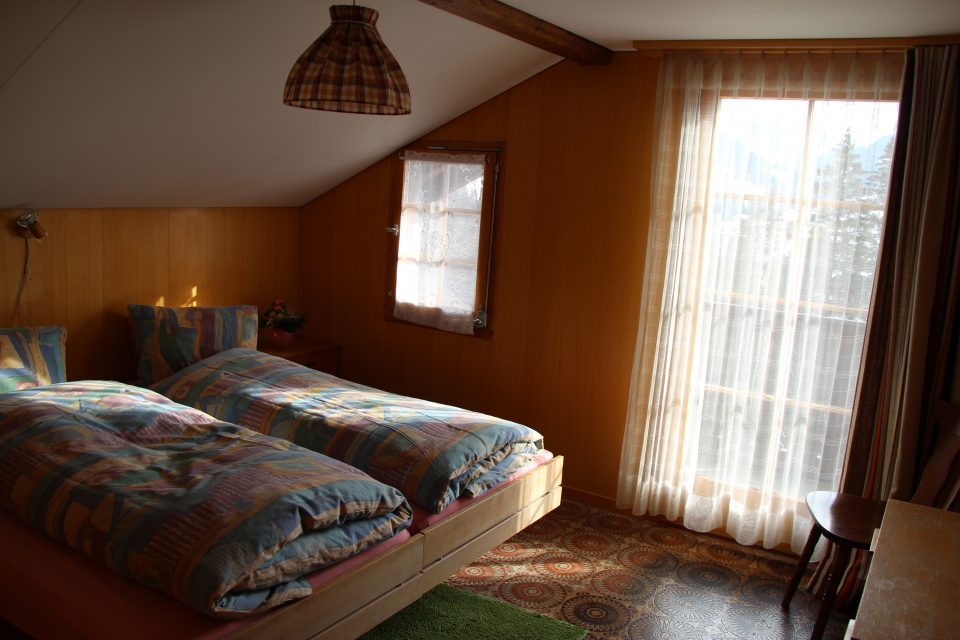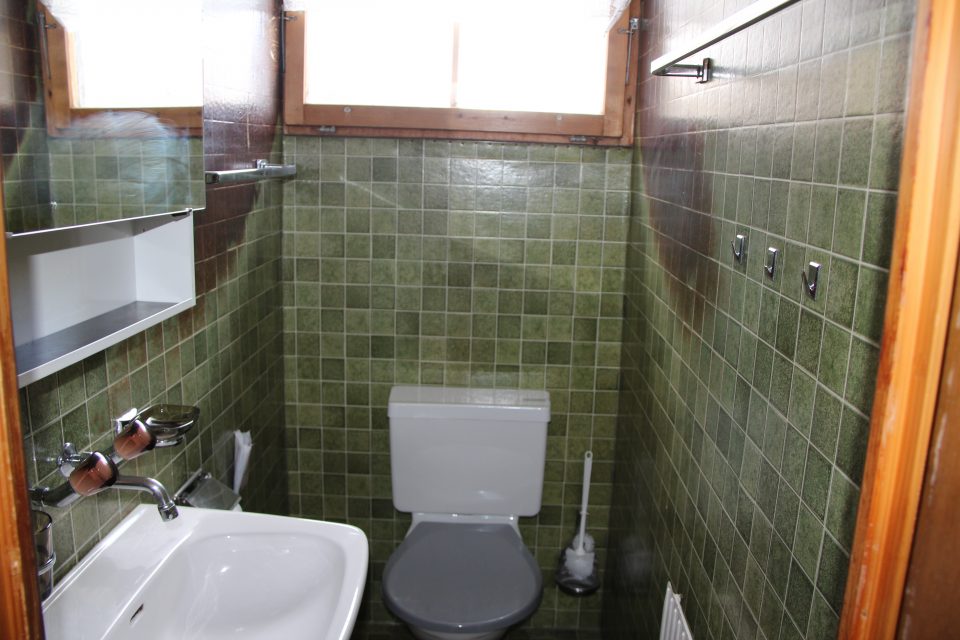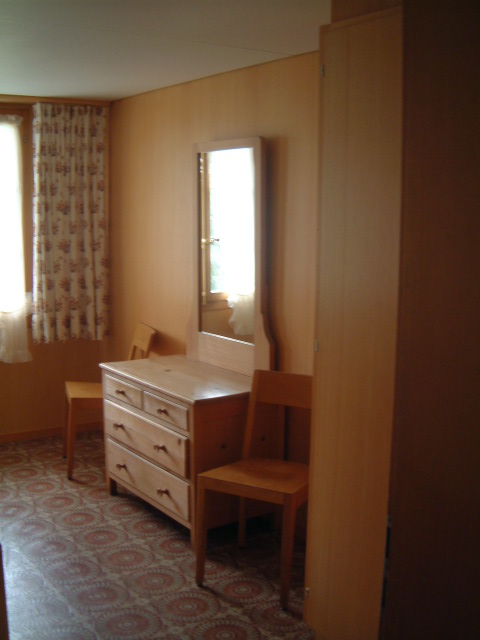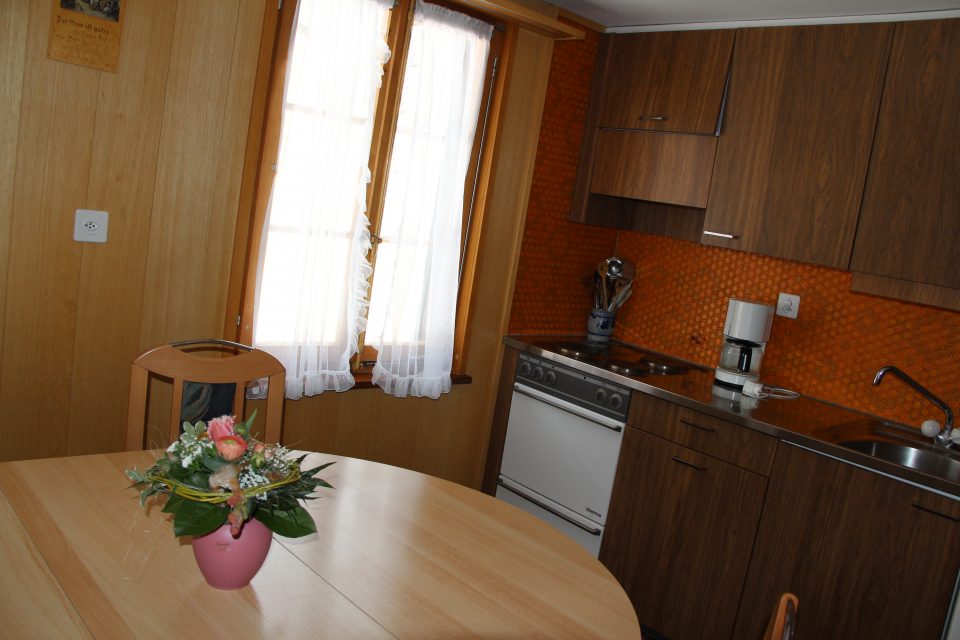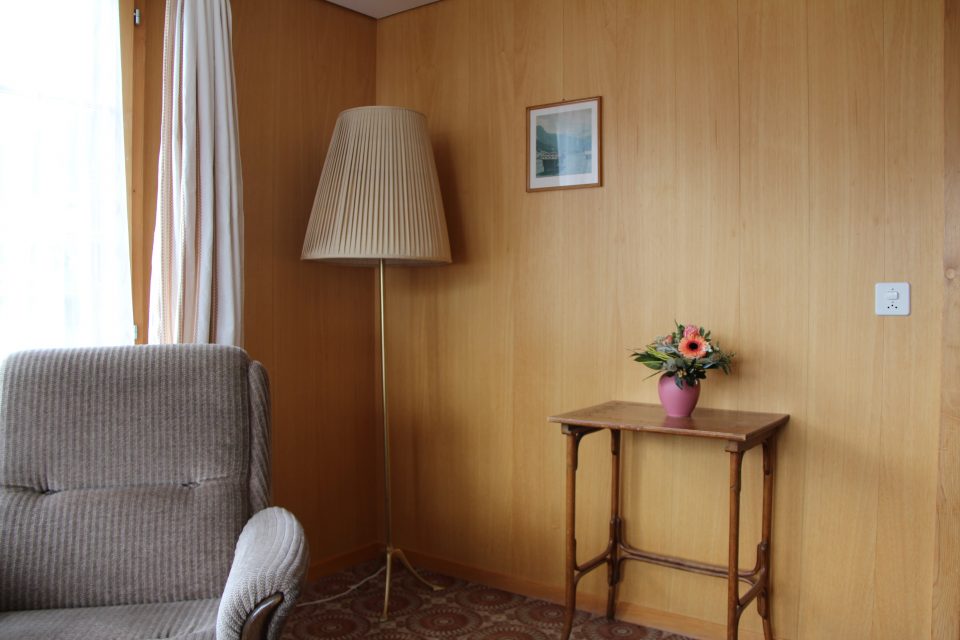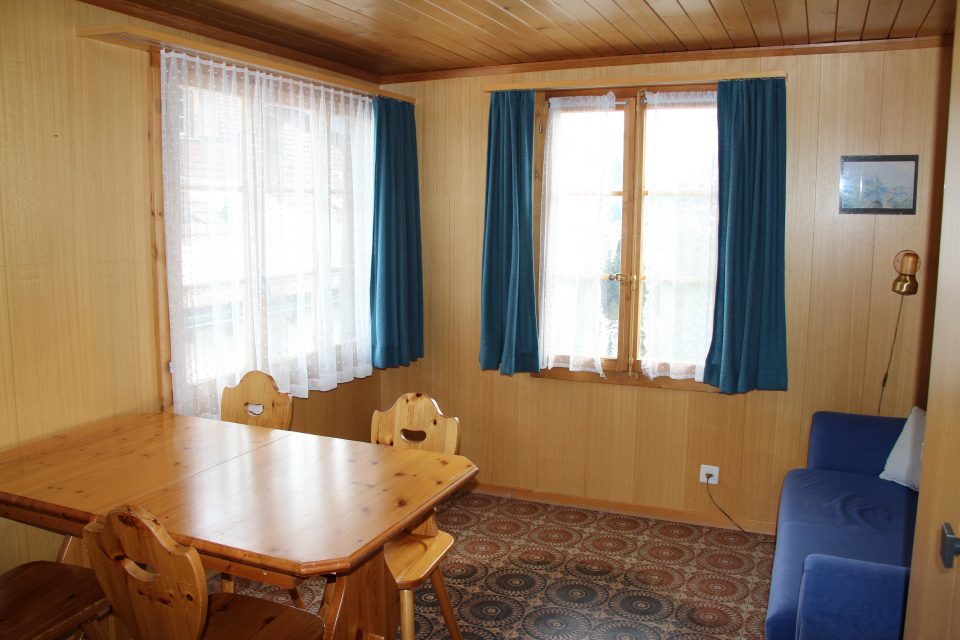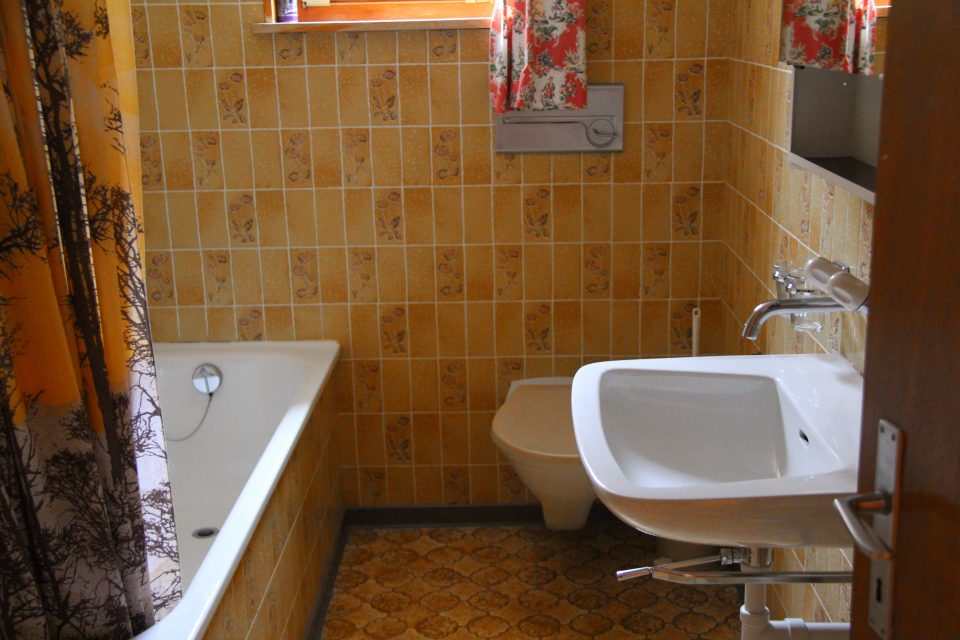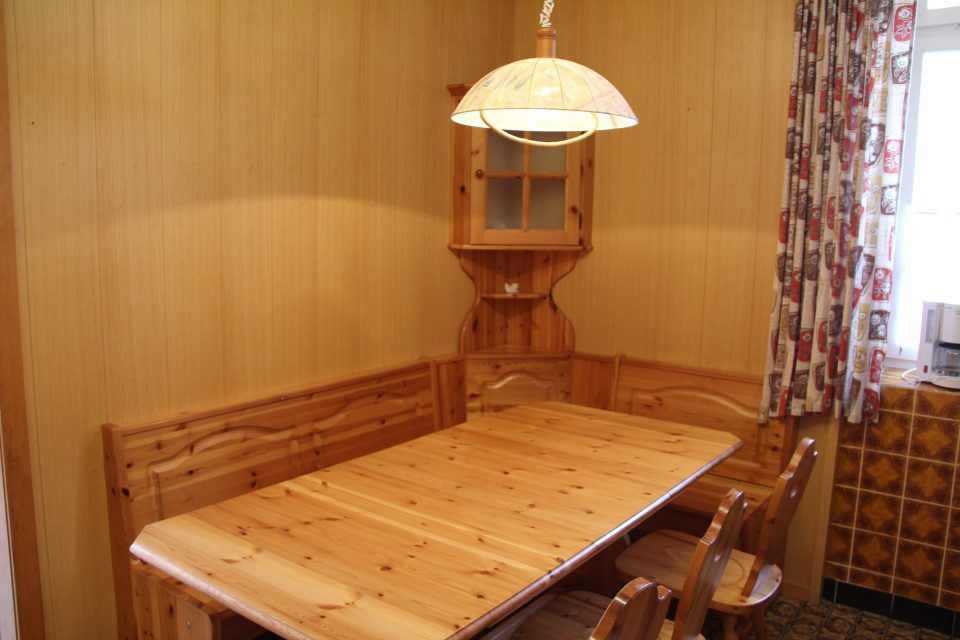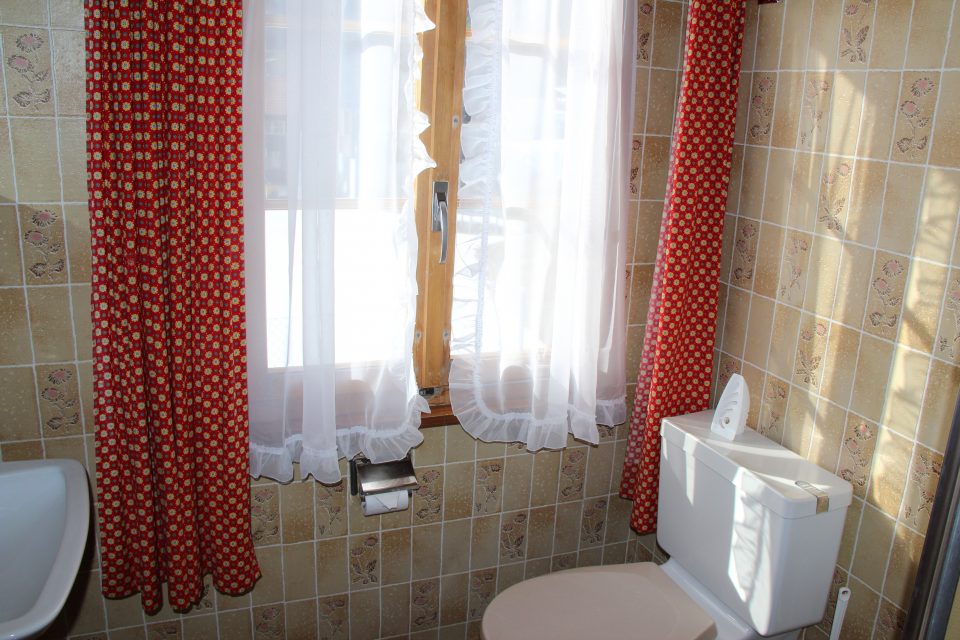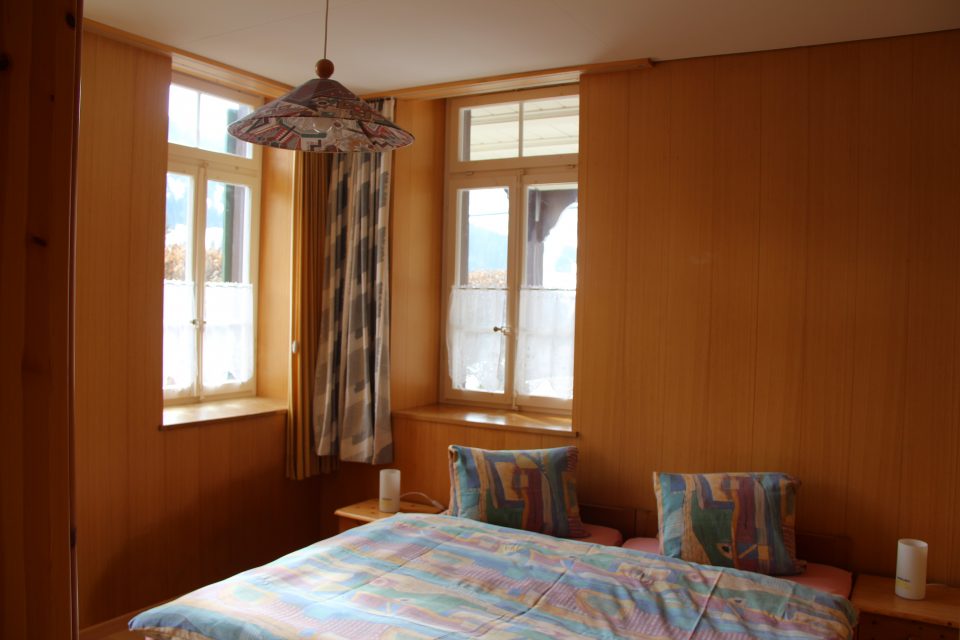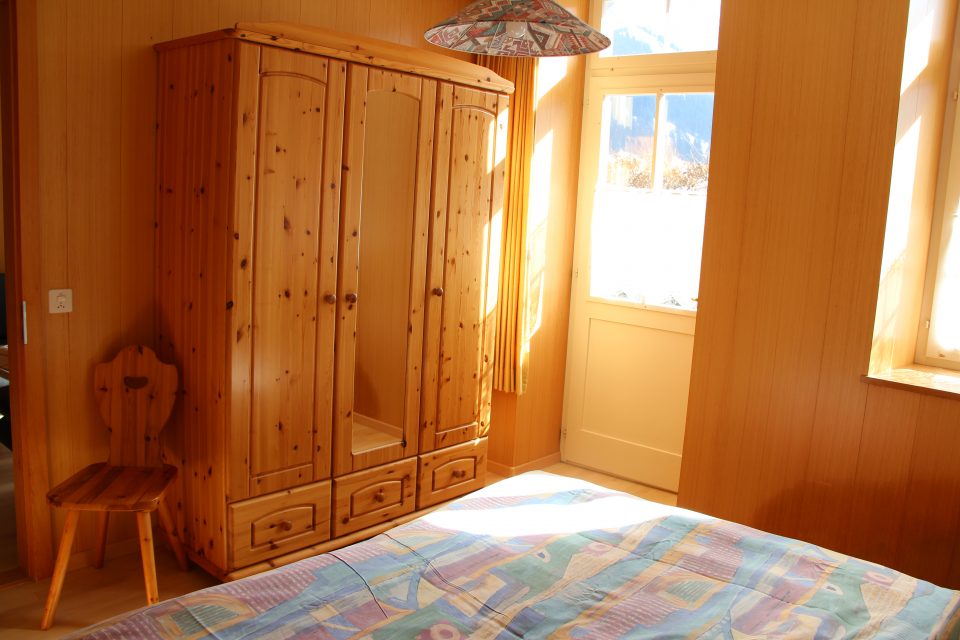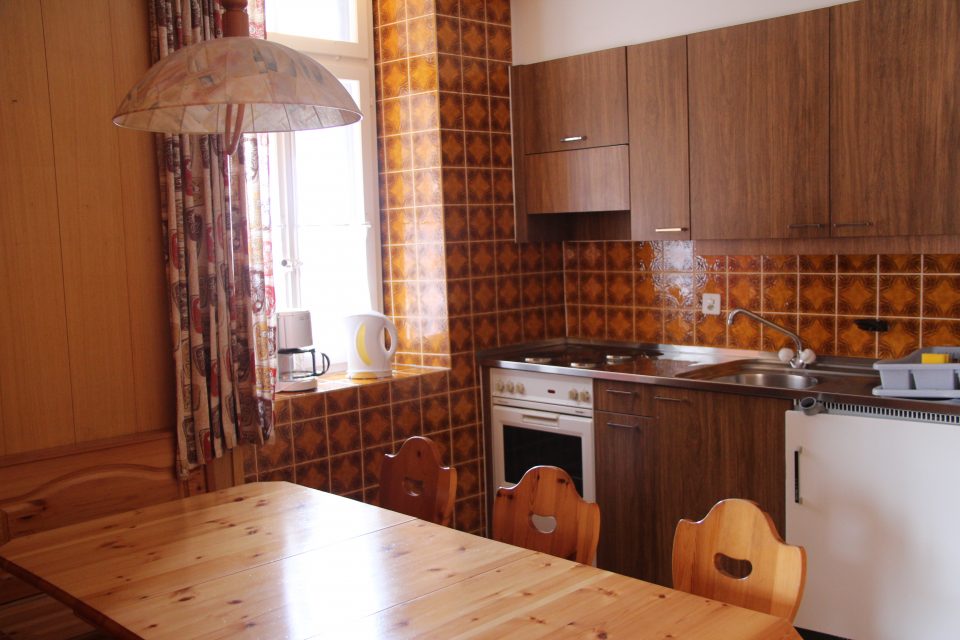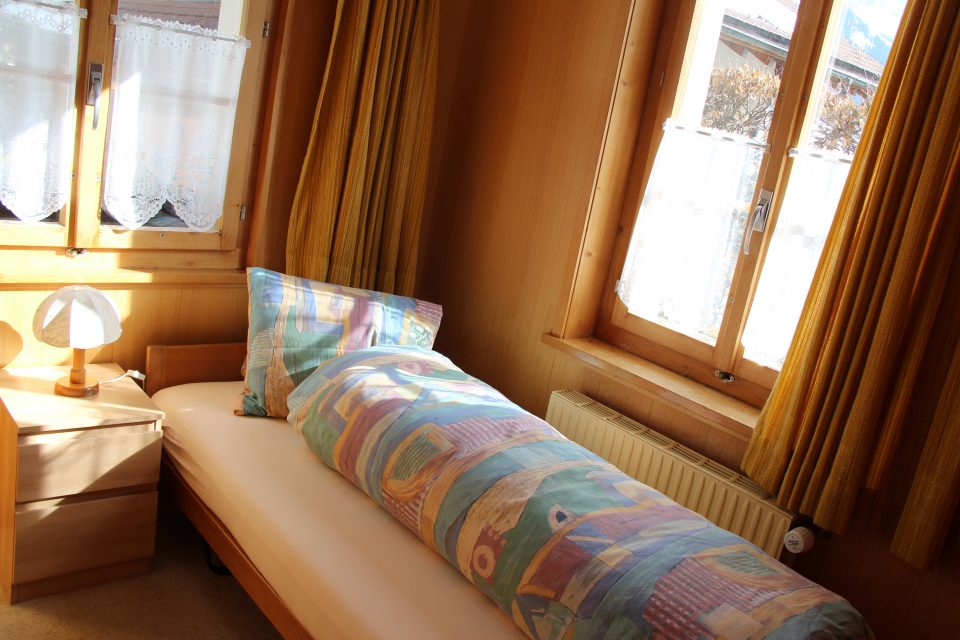 Photos
Have a look through these photos to get a first impression of our chalet. We've also put together a download that will tell you everything you need to know about Chalet Bethel in Adelboden.
Getting here
The youth centre is located in Adelboden (Berner Oberland, Switzerland), around 2km from the village centre. The chalet is accessible by car (6–10 parking spaces available). There is a vehicle ban on coaches. Access to the road is only permitted for vehicles weighing up to 18 tonnes.
In winter the local bus service stops directly in front of the house every hour (mid-December through to roughly the end of April). In summer the bus stops in front of the house twice in the morning, twice around midday and twice in the early evening. You can find the timetable . here (in German).
Webcams / short films from Adelboden (summer + winter) / map of the ski area
Availability chart
Would you like to make a booking with us? You can find out when the youth centre is available here.
Contact details / Location
Phone

+41 31 388 05 62 (Rental Service)

Email

Address

Stiegelschwandstrasse 22
3715 Adelboden
Rentals
The Salvation Army Switzerland
Immobilien
Laupenstrasse 5
3001 Bern
Switzerland
tel. +41 31 388 05 62
immob@heilsarmee.ch
Due to the ethical principles of the Salvation Army, the house is offered to the Federation as accommodation for Ukrainian refugees. The Salvation Army is happy to continue making contracts – with the reference that the Federation may claim the house if there is an emergency situation.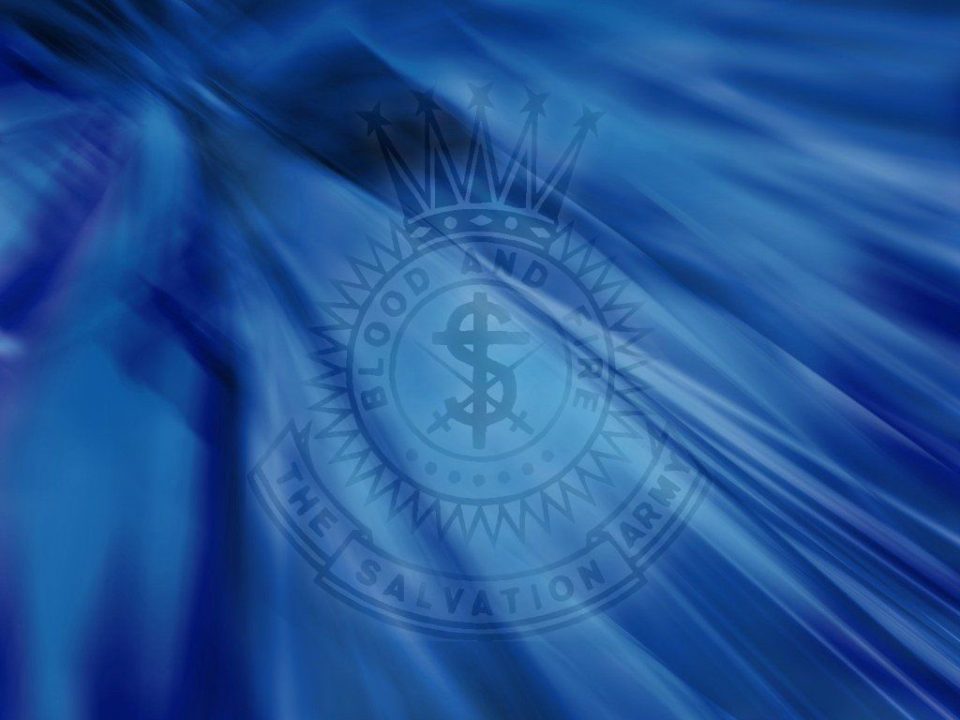 Contactform for reservations / inquiries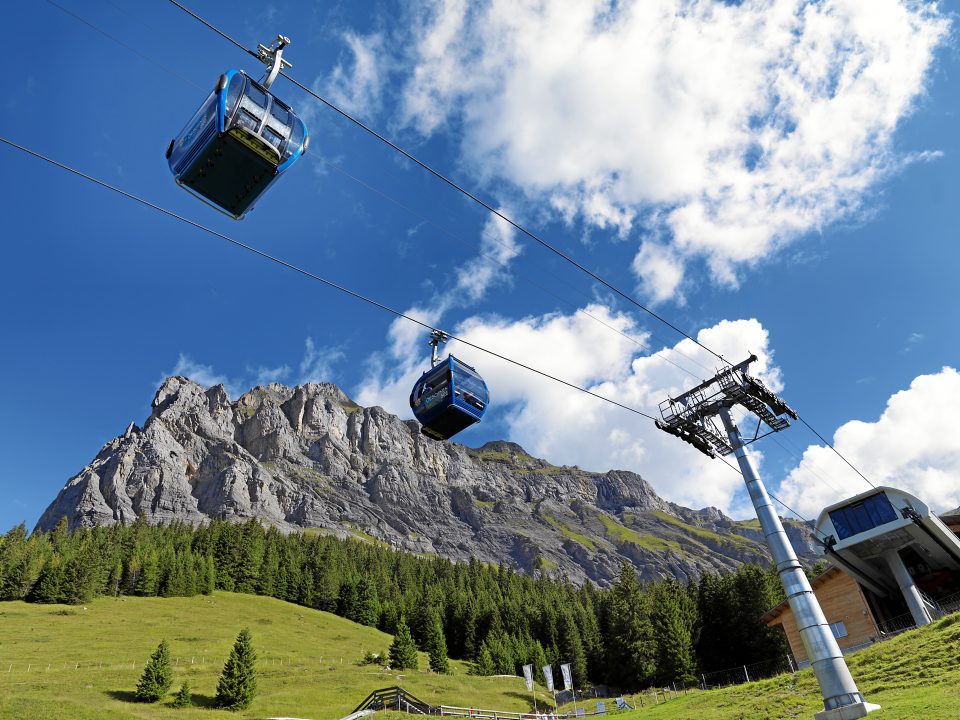 Guest Card
When you stay at the youth centre, you will be charged a tourist tax.
Paying the tourist tax entitles you to the Adelboden-Frutigen Guest Card, which gives you free access to public transport as well as a host of discounts.
Other Salvation Army guest houses in Switzerland